PAPA RAP SONG Lyrics – Saemy – Newton X Lyrics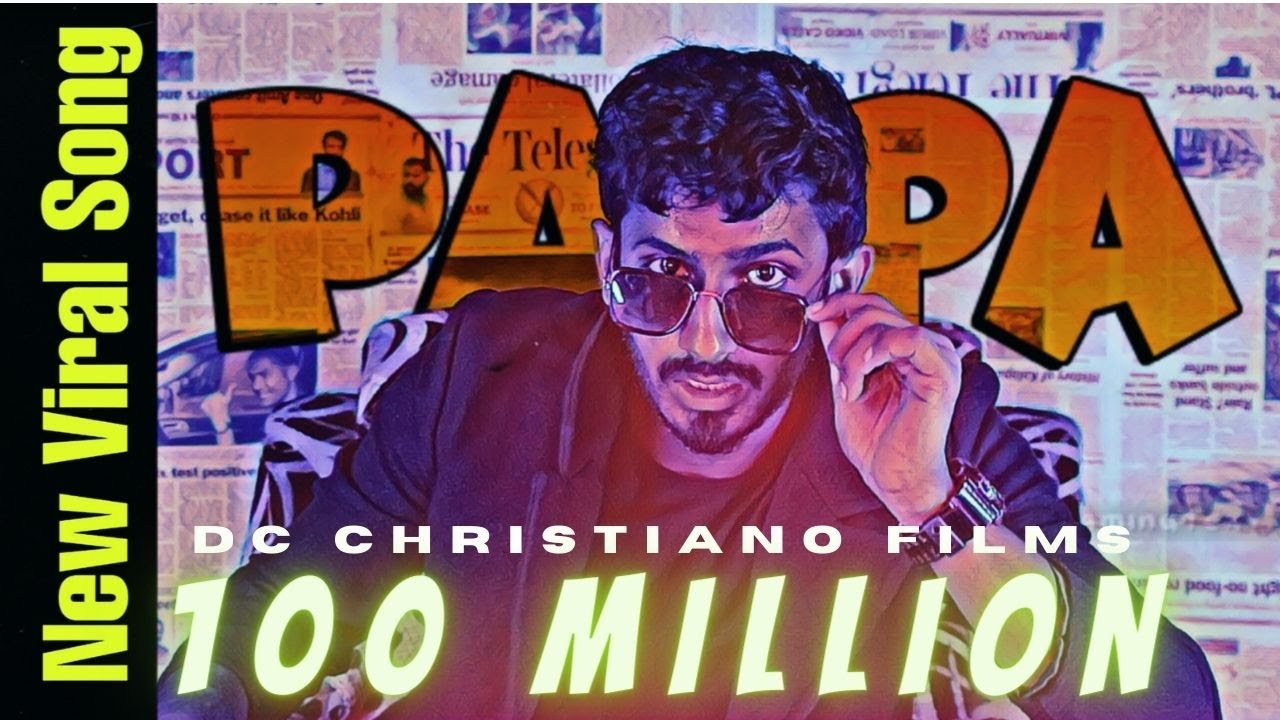 | | |
| --- | --- |
| Singer | Newton X |
| Music | Newton X |
| Song Writer | Saemy |
PAPA RAP SONG Lyrics – Saemy
Aye
Hum Kaun Hai Kaun Hai
Bol
Kon Hai Kon Hai
Pechaana ?? Aye
Nahi Janana ??
Bol Bol
Saemy On The Mic
Papa Hai Papa Hai Papa Hai
Hum Tera Papa Hai Papa Hai Papa Hai
Hum Tera Papa Hai Papa Hai Papa Hai
Mera Pagli Priyanka Chopra
Tera Pagli Full Apa Hai Apa Hai
Aye Papa Hai Papa Hai Papa Hai
Aye Mera Pagli Priyanka Chopra
Tera Pagli Full Apa Hai Apa Hai
Jaisa Te Soche Hai Waisa To Nahi Mera
Bhai Mera Gana Ka Rap Full Kadak Hoye Bhai
Champa Or Paro Me Farak Hoye Bhai
Ree Shimla Ka Wada Me Barf Hoye Bhai
Jaise Tumpa Hai Kesto Ka Sath Meeeee
Ja Sallaaaaa
Tabse Pappu Ka Dil Me Full Tadap Hoye Bhai
Tadap Hoye Bhai Full Tadap Hoye Bhai
Tera Abbu Ka Lungi Me Kela Milega
Humse Bhidega Jhamela Milega
Bada Thela Milega
Tera Chaccha Ka Angname Leke Apna Godi Me
Aaar Paar Dega
Mera Basti Ka Ladka Log G**Nd Phaar Dega
Tera Jaundice Ko Acha Se Aar Jhaar Dega
Abe Ruk Ruk Ruk
Te Jo Piyazu Ka Tarah
Full Cutting Karaya Chull Me
Line Chaleg'is Tha Ka Salon Me
He He He….
Eto Dar Jaga Re
Gullu Marega To Mar Jaga Re
Phir Rote Rote Apna Ghar Jaga Re
Abe Te To Isko Kana Kar Diya
Eto Diwaar M Ld Jaga Re
Aye Deewar Me Ld Jaga Re Pakad Pakad
Aye Diwar Me Lad Jagah Re
Dhar Dhar Aaiii
Deewar Me Deewar Me
Haan
Sab Pite Pite Jee Raha Hai
Mar Dega Laal Jyada Inlog Ka Dheela Hai
Sheela Hai Yahan Johnny Ka Pass Me
Munni Bhi Hai Yha Rony Ka Pass Me
Tony Ke Pass M Abhi Gabba Hai
Hum Tera Hum Tera Abba Hai
Chal Chal Chl Boal Abba
Jaha Abba Bol Phir Tijori Ka Dabba Milega
Ek Tho Lo Jens Denge
Usko Khate Khate Hilega
Pilega Chal Beta Dhar Liya
Jitna Te Soche Hum Utna Ka Ghar Liya
Jitna Te Kae Liya Utna Hum Bhar Liya
Tabhi Dekh Aj Hum Tera Beta Papa Hai
Tera Pagli To apaa Hai
ARe Mera Wali Rani Hai
Tetho Mera Khal Ka Umar Ka
Pagli Pataya Hai
Uh Chacchi Gayani Hai
Aye Chacchi Gayani Hai
Aye Tera Pagli Gayani Hai Aaaiiii
Tera Pagli Gayani Hai Aaiii
Tera Pagli Gayani Hai
Gayani Hai
Le Le
Le Danakke Ab Teko Pada Na
Jhala Tita Sarh Me Diya
To Teta Jala Na
Mera Malham Ko Acha Se Mala Na????
Dekh Tera Daddy Ko Abhi Bhi Yahan Pe Khara Na
Ab Bol Tera Ho gaya
Itna Jldi Te Haar Manke So Gaya
Teko Dho Diya Flow Wala Bomb Dekha
Abhi Kaha Te Mera Pura Dum Dekha
Leke Aagebbaad Beta Apna Te Thela Ko
Next Time Ungli Mat Karega Mera Jaisa Era Ko
Sun looo
Oke Liye Gelo Dhunno Hoye Gelo Sunnoo
Pede Pede Gas Gas Koredilo Munno
Aaeee Baba Chee Chee Te Ka Kiya ??
Teto Hajmola Khale Mekha Diya
Upar Se Pura Ka Pura Te Public Bhaga Diya
Abba Ka Dabba Se Nikla Murabba
Gabba Me Le Jake Padega???
Mera Basti Me Ana Haweli Milega
Haweli Me Champa Chameli Milega
Aaaiii Not Done Chal Nikal
Champa Chameli Milega Aa na Aa na
Papa Hai Papa Hai Papa Hai
Hum Eta Papa Hai Papa Hai Papa Hai
Hum Tera B Papa Hai Papa Hai Papa Hai
Mera Pagli Priyanka Chopra
Tera Pagli Full Apa Hai Apa Hai Ai
Hum Tera B Papa Hai Papa Hai Papa Hai
Mera Pagli Priyanka Chopra
Tera Pagli Full Apa Hai Apa Hai Ai
Full Apaa Hai